Cash In! The Revenue Makeover Plan
Imagine this...waking up to email notifications of sales in your inbox, no longer stressing out on where this month's money will come from, and seeing your income increase year after year. 
Sound amazing? 
And no, this isn't a scenario that only happens to the lucky few business owners who aren't you. 
We're talking about making over your mindset and money-generating revenue plan. 
And while you may be used to hustle culture, where you believe you have to work yourself to the bone in order to make a few bucks, imagine what it could be like for you if you had a clear, organized plan that created profit AND allowed you to enjoy your life guilt-free. #DropTheStruggle
The Revenue Makeover Plan is a self-guided step-by-step plan to help you boost your sales by tapping into self-care, smart selling strategies, and intentional outsourcing!
The plan includes:
Step 1: Discovering Your Money Story and Release Any Money Shame
Step 2: Creating an Abundance Mindset that Leads to Wealth
Step 3: Staying Focused on Daily Abundance with These Easy Everyday Practices
Step 4: Establishing a Morning Routine for Millionaire Success
Step 5: Making Your Life & Business Go from Dream to Your Reality
Step 6: Creating Your Action Plan to Crush Your Goals & Achieve Wealth
Step 7: Cashing in on Your Money Opportunities & Profit Potential
Step 8: Turning Problems into Solutions and Attract More $$$$
Step 9: Nailing Your Sales Process & Then Scale It For Endless Possibilities
Step 10: Start Streamlining and Automating Your Business to Increase Cash Flow Seamlessly
This 32-page digital guide is an INSTANT DOWNLOAD and ready for you to easily download or print out. 
Just download it after purchase, open it up and dive right in. Everything has been laid out for you in a concise and organized manner. 
You can use this guide as part of your business systems, or share it with your VA to help you plan out your upcoming offers.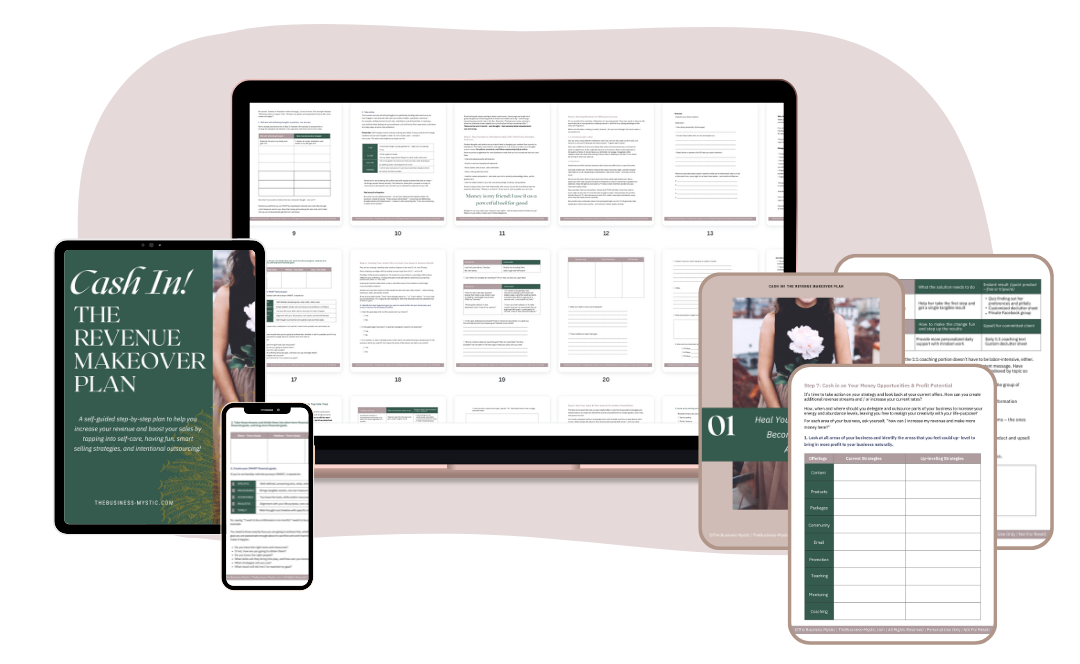 Inside your revenue makeover, you get helpful guides: 
Guides on how to create your morning routines, action plans, and how to find solutions to your ideal client's problems that they are willing to pay for.

You get actionable worksheets & journal prompts: 
These worksheets & journal prompts will help you spot more money-making opportunities, identity profit potential, and help you discover what you can automate, delegate, or outsource, so you save time and money. Best of all, you can print out these pages again and again as your business grows.

Plus, you also get these BONUS checklists with your purchase: 
BONUS #1: Hiring Checklist - Use this checklist to make sure you are prepared and ready to conduct an effective hiring interview for freelancers and new team members.
BONUS #2: Automation Checklist - Use this checklist to identify areas to automate, as well as effectively streamline your systems and software.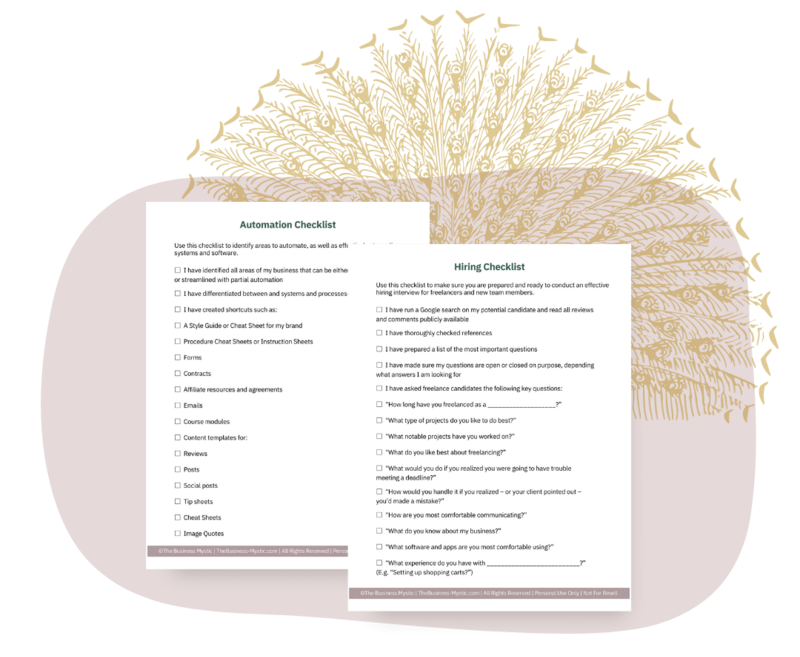 Every day, hundreds of women, like yourself, make the decision to shift their mindset and transform their businesses. So, why not you?
Even if you've struggled taking action in the past, this methodical plan will work for you.
Why? Because you'll not ONLY have the information, but you'll ALSO have the insight on how to USE that information.
And insight is what will motivate you to take action. 
Do I believe you could take action to grow your income? You bet I do!
How can the Revenue Makeover Plan help you? 
You'll release your money shame and the guilt from spending the money or not making the money
You'll makeover your mindset that has you believing it has to be hard to be worthy
You'll build the daily habits that will "fill you up" with wealth attracting actions 
You'll figure out the best routine for you to be your most productive
You'll get crystal clear on what your dream life and business REALLY is
You'll create an action plan that is built around your energy and personality
You'll identify cash-generating opportunities and offers
You'll find solutions to your ideal client's problems
You'll nail your sales process and then learn how to scale it up
You'll learn how to streamline and automate your sales process seamlessly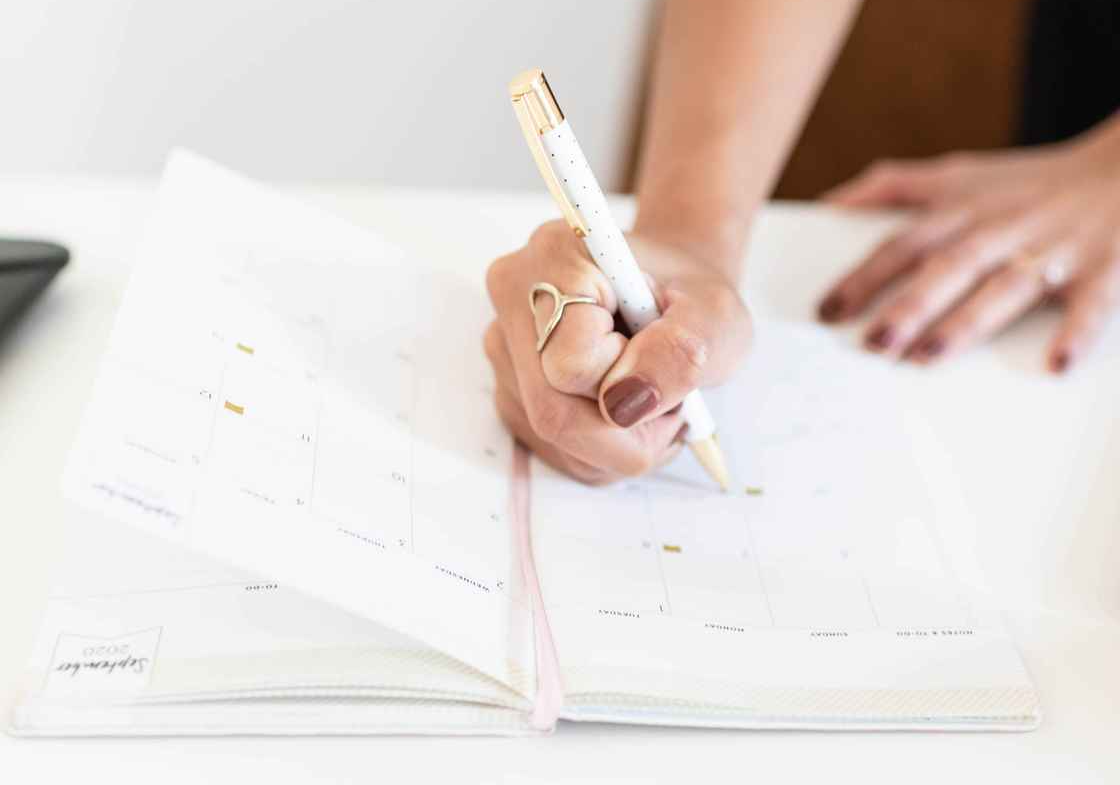 What else can you do with this makeover plan?
Heal your money story and become a magnet for abundance
Crush your money goals and build wealth to revolutionize your business & life
Power up your purpose to tap into your unlimited potential
Remember, you have everything you need within you to succeed and reach your dreams. I can't wait to see how far you go with this plan!