Check your inbox within a few minutes. You'll receive an email with the link or information on how to access your download!
Need help? If you need assistance, please email us at support@thebusiness-mystic.com
WAIT! Before you go...
Did you know that creating a 7-figure business doesn't happen by accident or luck? It takes strategic planning to turn your income goals into reality.
But what if you're a notorious non-action taking planner hoarder? 
I've got you covered with my Make More Money! Audit & Action Plan that will quickly help you audit your offers and scale your sales with a profitable action plan.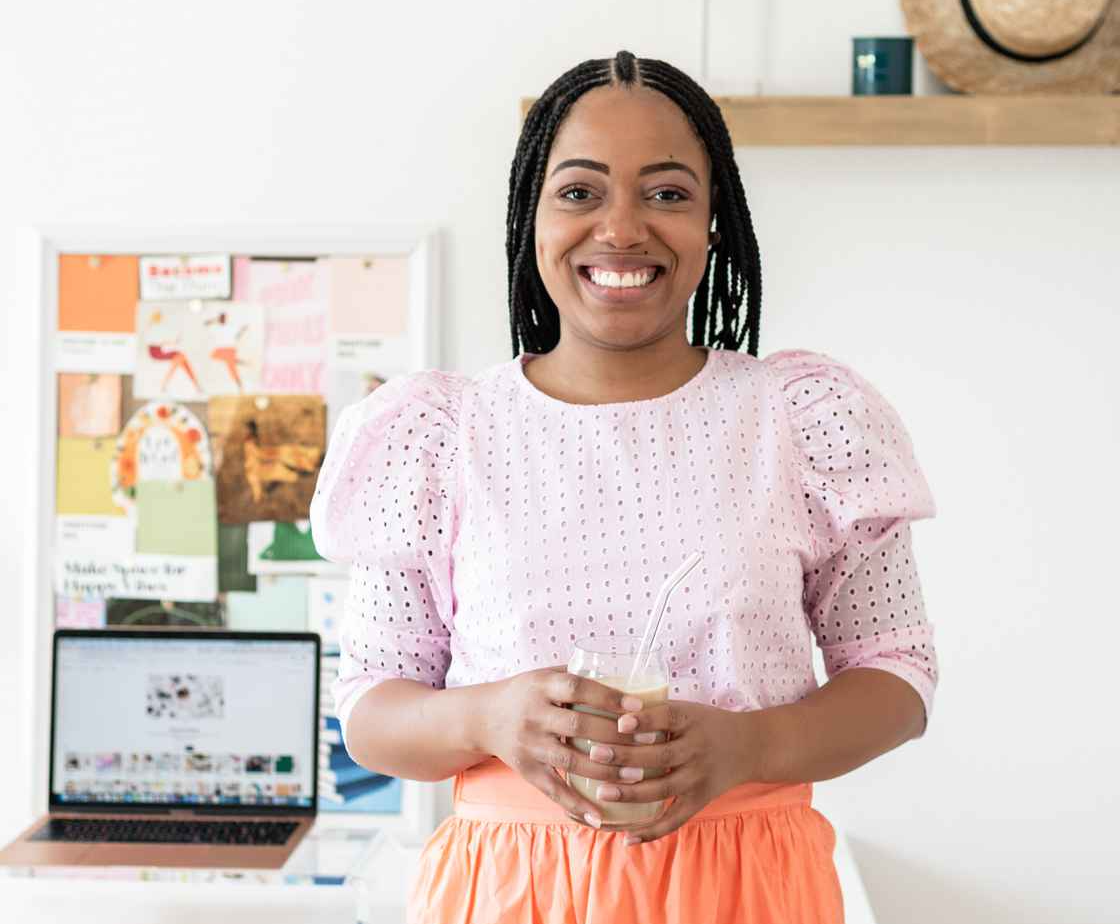 Inside this instant download, you'll learn how to:
Audit Your Current Offers and Business Model 

Your money audit will give you a clear picture of every aspect of your income-generating activities, growth strategies and expenses, resulting in a clear picture of where you are financially and where you are heading.
Create An Action Plan That Doubles As Your Strategy Calendar

Follow this action plan calendar to start momentum rolling toward your dream goal.
Develop Easy-To-Do Financial Habits for A Million-Dollar Business 

Use this checklist to ensure you adopt and follow these easy financial habits common to almost everyone who has a million-dollar business.
Put Together Your Own Version of A Millionaire Business Schedule (Based Off The Habits of 7-Figure Business Owners Online)

Use these suggested schedules to make sure you adopt proven millionaire business habits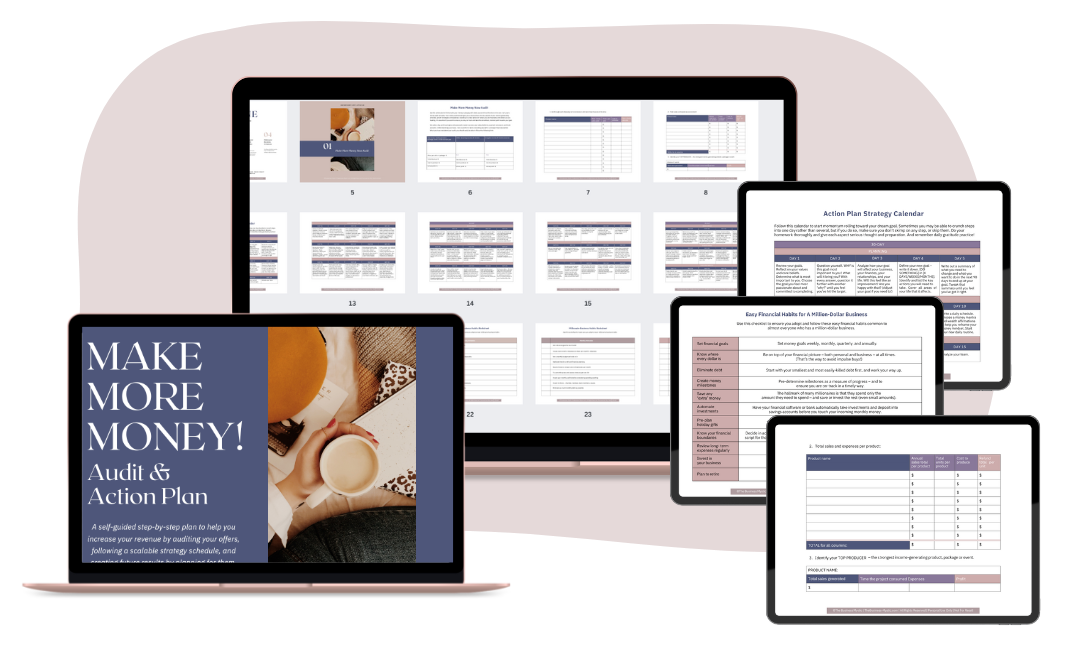 You'll receive INSTANT ACCESS to the easy-to-follow plan, supplemental worksheets, and a walkthrough video.
It's time to start bringing in consistent income. You're ready for it!
Get your action plan now with this LIMITED TIME SPECIAL PRICE OF $47 (reg. $67):
You're ready to break the patterns that keep you stuck in the "feast or famine" income cycle!